ceiling solutions to meet your needs
Create a contemporary visual with acoustical solutions attached or applied directly to structure, or create a design statement that puts acoustical materials front and center.
ceiling products & finishes
These acoustical panels attach directly to the underside of your metal or wood roof deck. Depending on your location and style, we design metal, wood, wood fiber and fiberboard panels that provide the acoustic comfort needed in your space.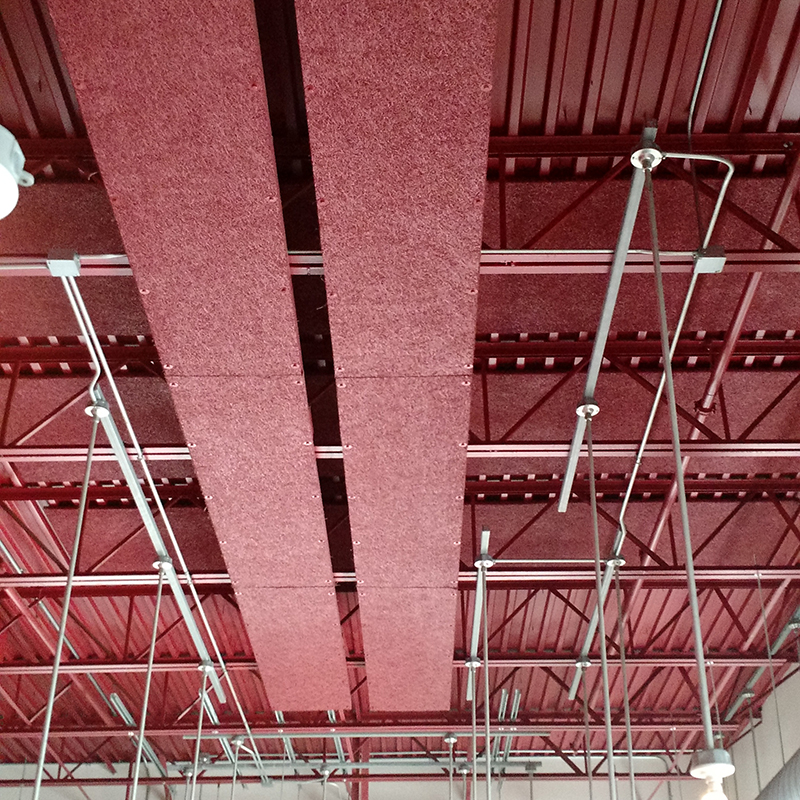 Direct-attach ceiling and wall panels for acoustic performance & design are available in various sizes & colors.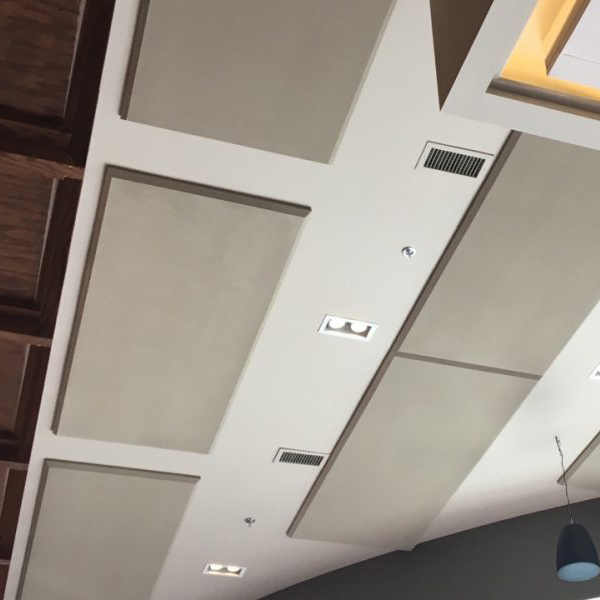 Acoustical direct-to-deck panels can provide sound absorption for exposed structure spaces.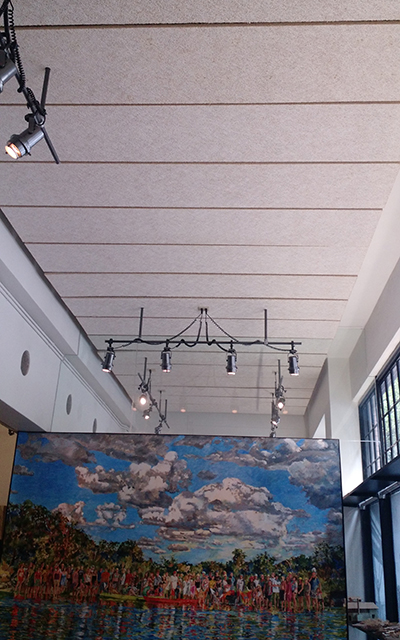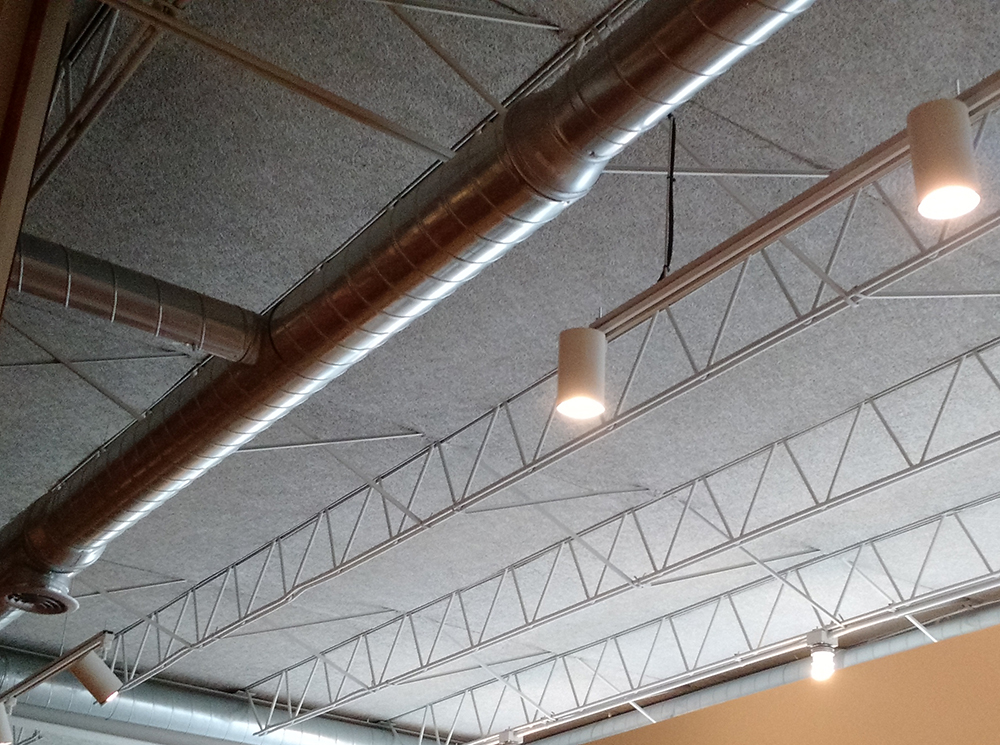 Looking for panels to fit your grid design? From MetalWork to MicroPerf and wood to wood fiber, gmb will find the perfect product for easy grid install. Our wide selection of manufacturer products makes us an easy, one-stop shop to create the look you need for your grid system.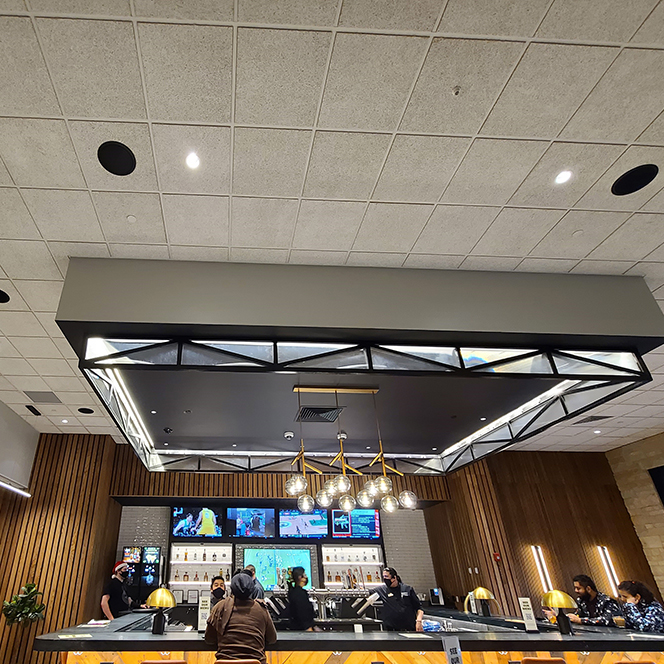 Cutting edge beauty built within a tailored configuration. Metal products used in grid systems are durable, cleanable and acoustical all while adding a sharp look within your space.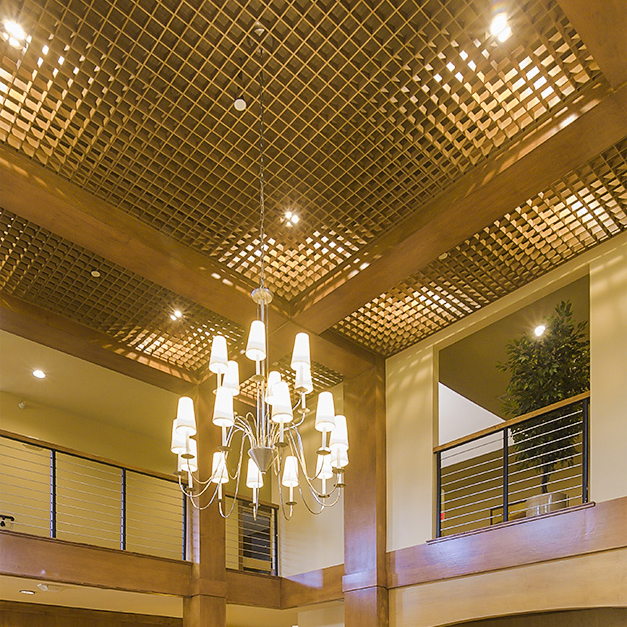 Find a classic look that never goes out of style with any of our wood products.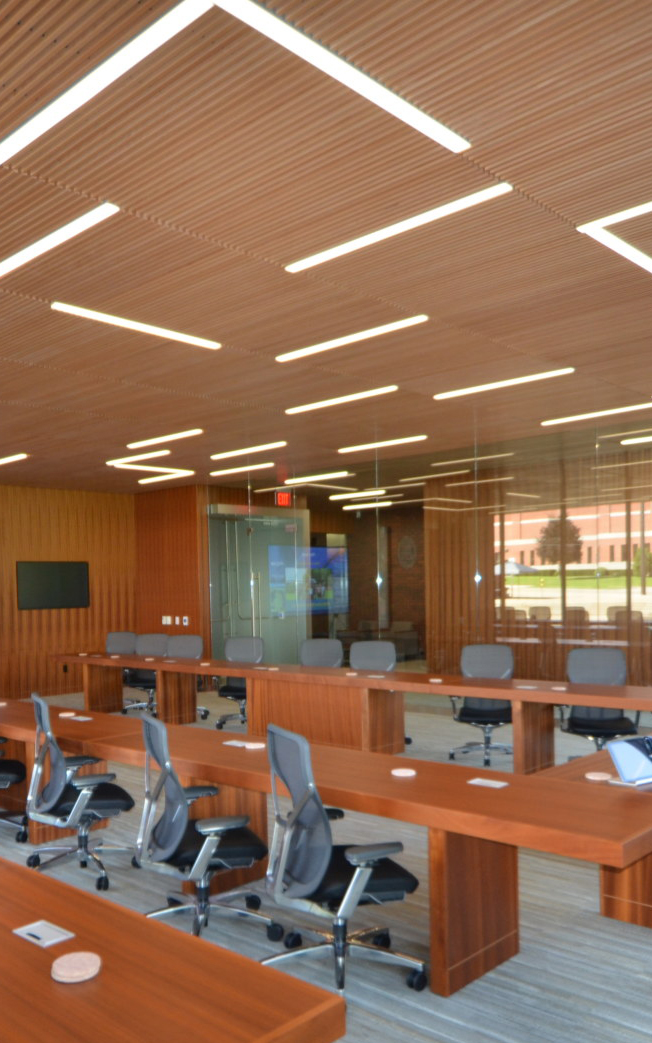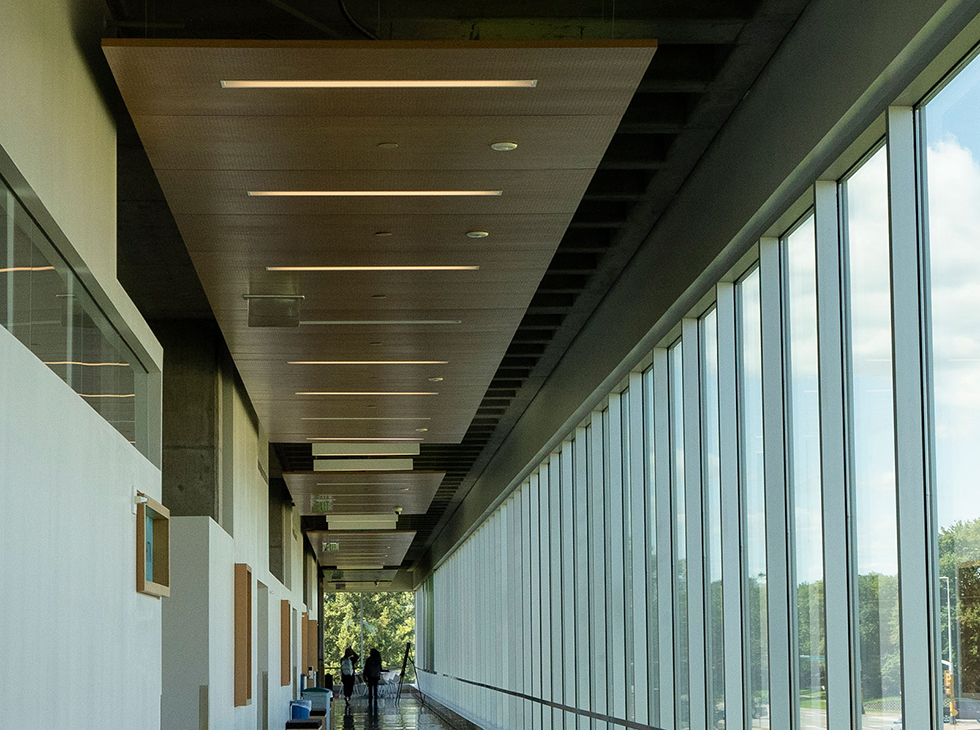 Suspended (Hanging)/Clouds
Some ceilings need to POP! Wanting to use more space to create a more dramatic feel from your ceiling? Add movement to any space by using free-hanging, horizontal "clouds". gmb has numerous project ideas including reflection clouds, unusual shaped clouds, plane manipulation (added depth), banners and baffles to give you the aesthetic feel and acoustical clarity.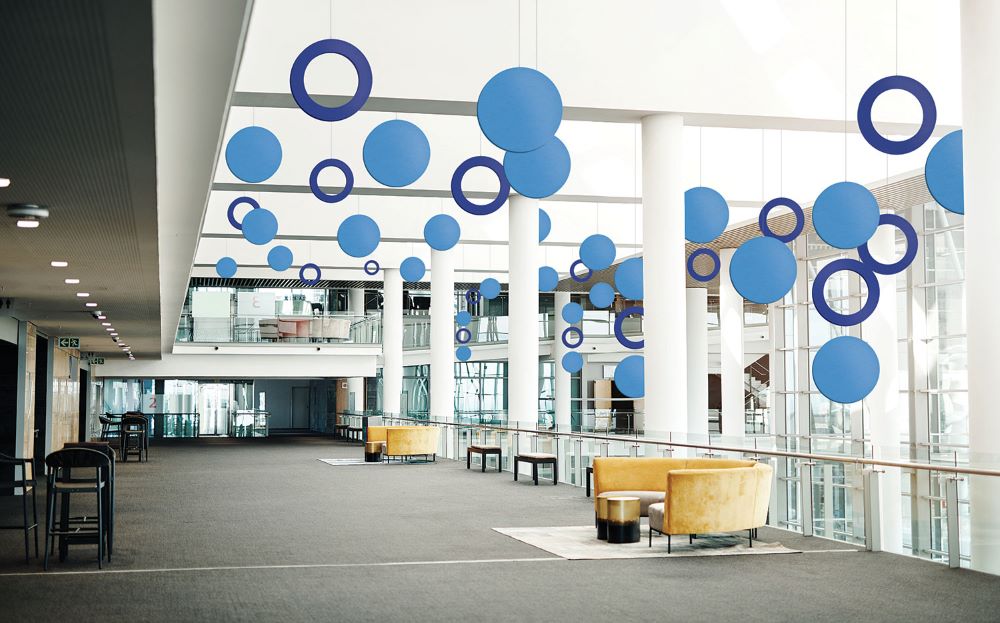 Absorbing sound from front and back of the panels, clouds and canopies provide especially effective noise reduction performance.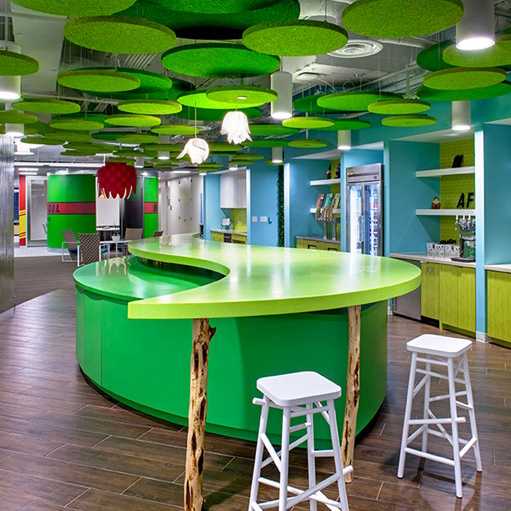 Delivering acoustics through motion.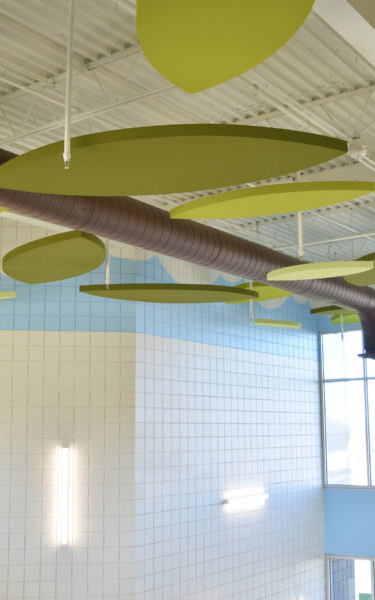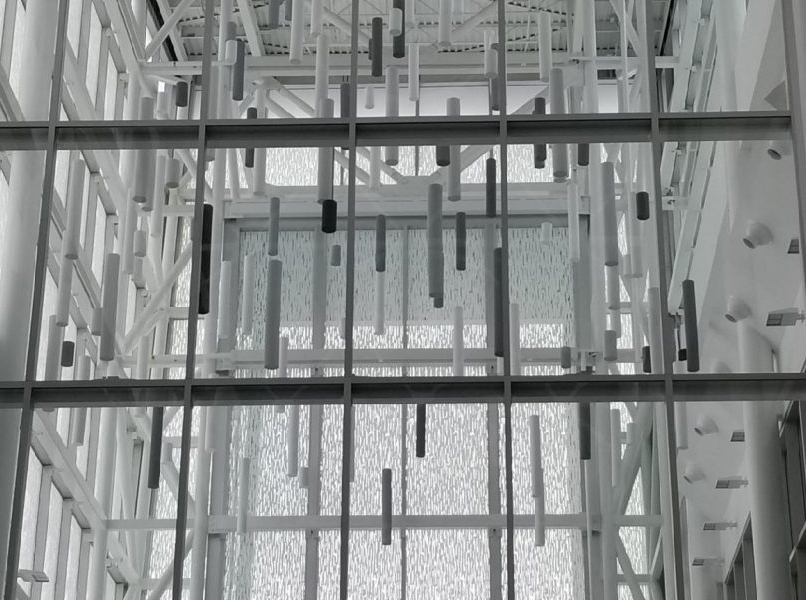 Ceiling Diffusion (Music)
Bring down the noise with a little help from our diffusion lines. Ceiling diffusers improve sound quality by disrupting standing sound waves that occur between parallel surfaces such as ceilings and floors. Coming in pyramid, barrel and wedge shapes, ceiling sound diffusers use their shape to reflect sound evenly throughout a room.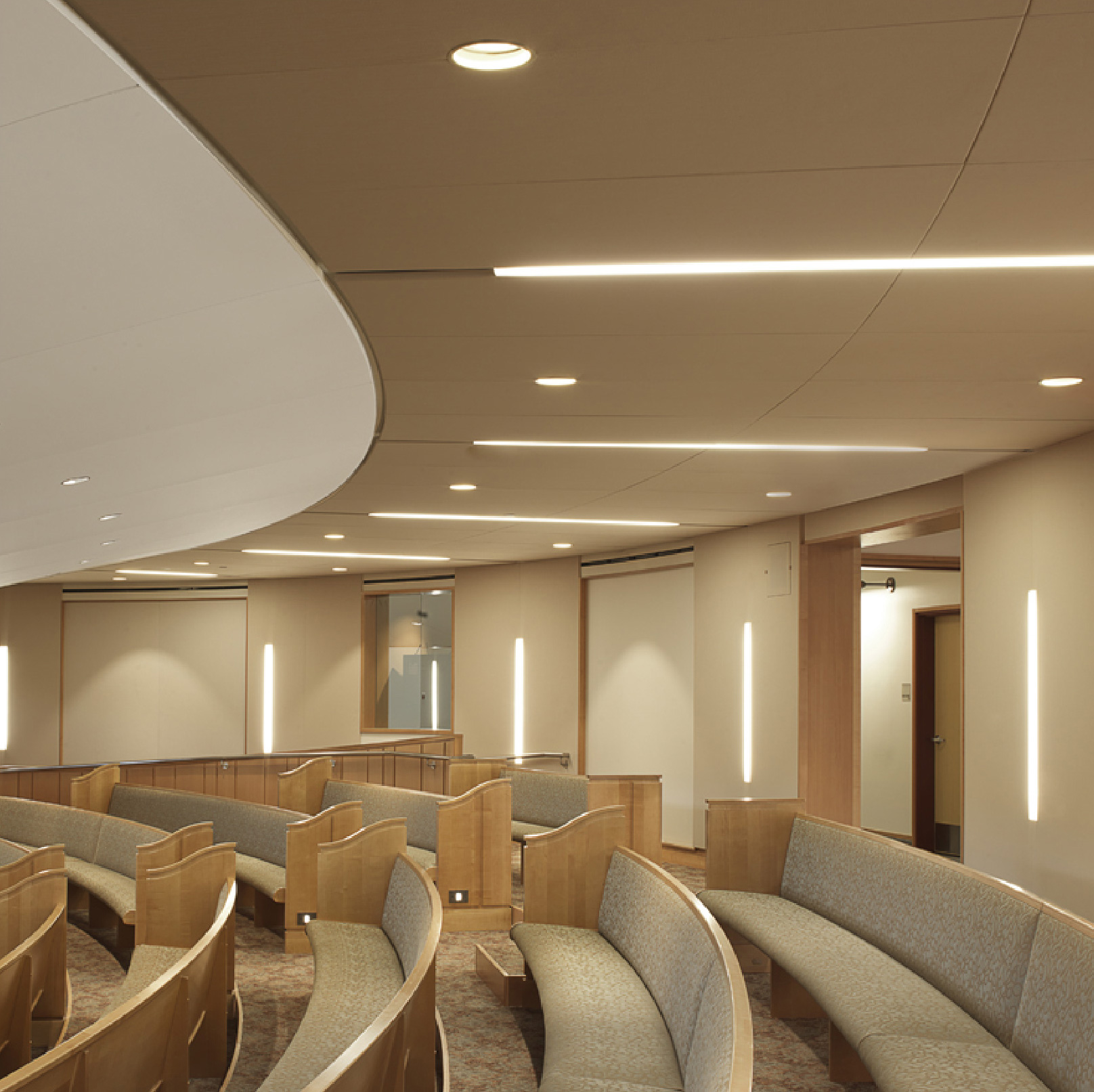 Ceiling diffusers are typically used in environments where listening is critical, such as auditoriums, because they help achieve a uniform sound field.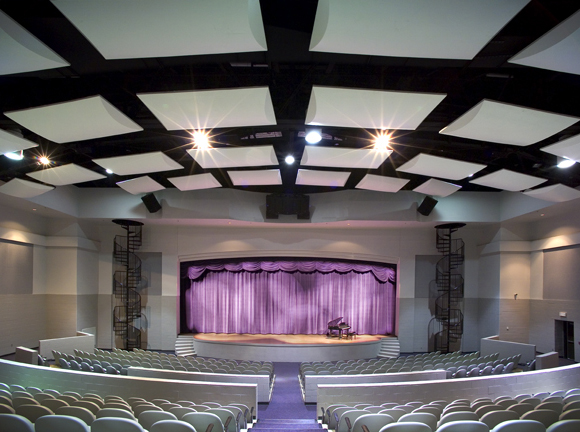 Designed to dissipate high frequencies, ceiling diffusers reduce standing waves and echoes to improve sound clarity.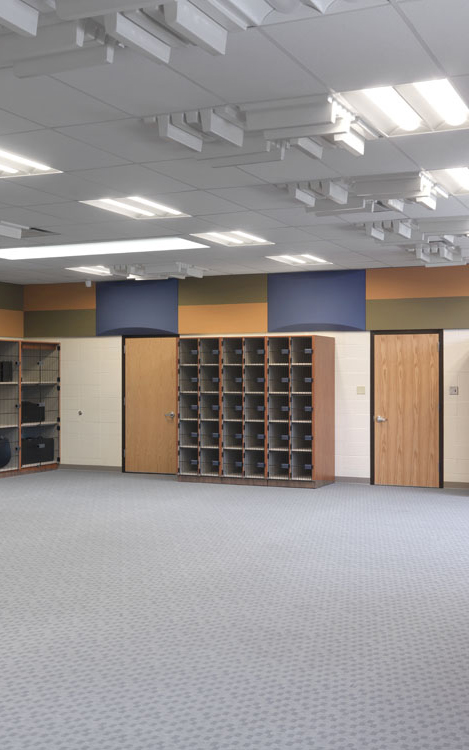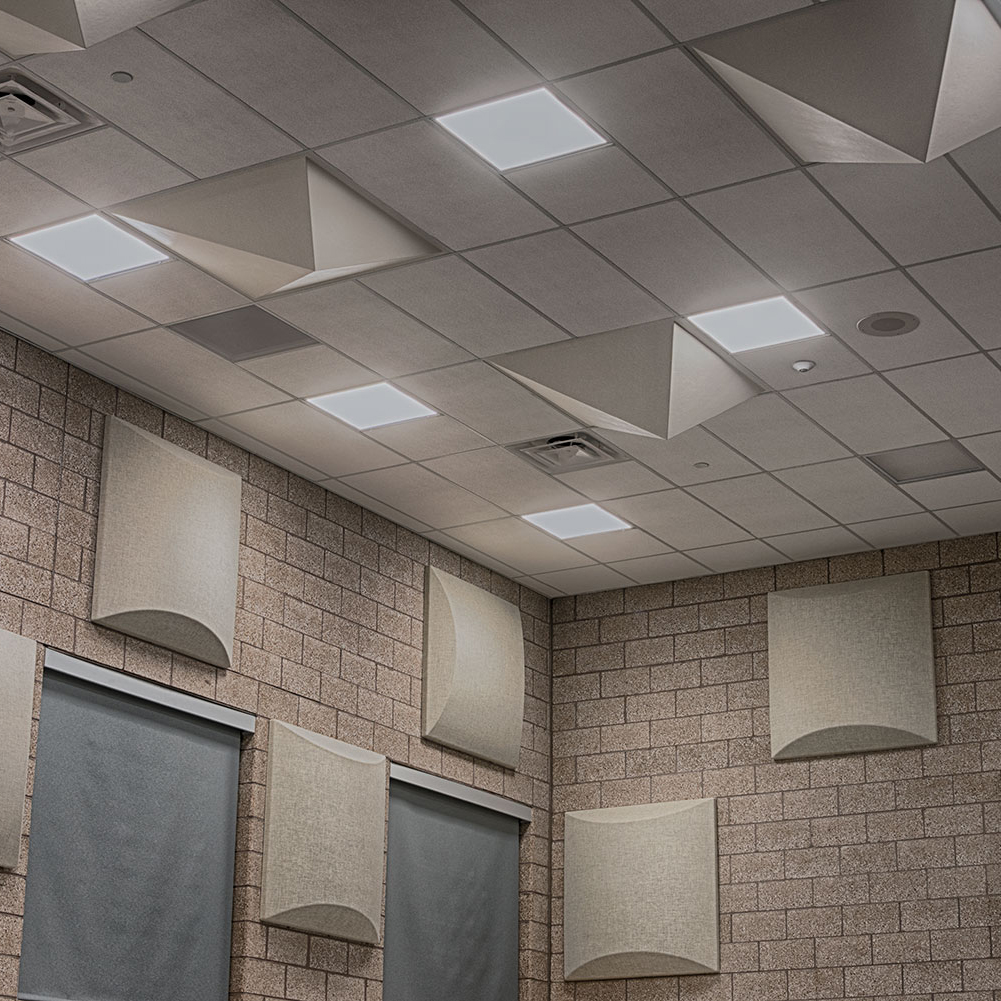 find your custom solution